About Us
The TCGM Story
See that guy in the picture below? That's me. Neal Gyngard. I was out on a tour of the Texas Wind Farms and wrapping up a live event that was put on by one of our sponsors. It took me 6 years to get to the point you see here in this photo. In 2012 I had a crazy idea to create a Facebook Group called the Tower Climbing Grease Monkeys. A place where wind turbine techs from all over the world could share their knowledge and experiences. I invited all of my friends in the industry, they invited their friends, then they invited more friends. The group grew in popularity and was a great source for techs to talk shop, solve issue, talk about best practices and equipment.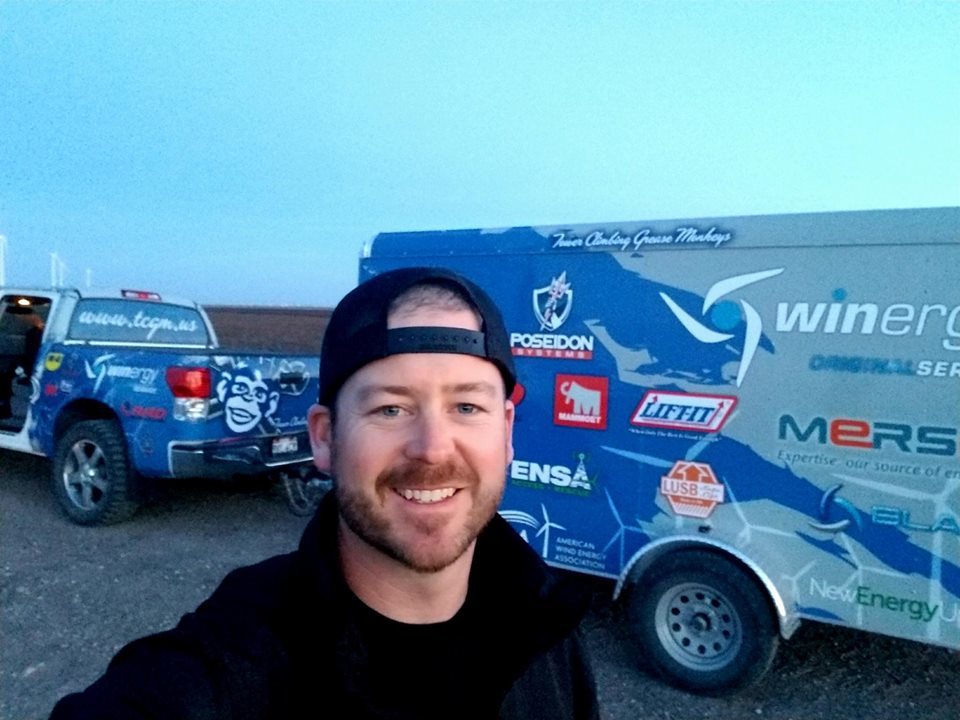 One of the things I did early on is come up with some branding for the group so that it could be easily identified. Lets be honest, it was not the easiest group to find with a name like Tower Climbing Grease Monkeys, you had to know a guy who was in it or have some one tell you about it. The name is just a slang term we used in the industry to poke fun at ourselves even though we knew we were much more. Back in 2008 to 2010 when I was traveling around the US building sites I thought it would be fun to have a band named the Tower Climbing Grease Monkeys with some of the guys who I traveled with. We never could keep a band together long enough to make any decent music because we kept getting sent to different sites, but the name of the band stuck in my head so I used it when I created the group. Early on in the group I had a bunch requests to make TCGM apparel, but I didn't have enough money to invest in the start up of a business. It wasn't until 2014 when I officially created TCGM, LLC and printed my first round of T-shirts. At the time I had a new born little girl to take care of and money wasn't exactly pouring in, her mom wanted to invest in something a little more practical like new furniture with the money I collected from selling a box trailer just like the one you see in the picture above. I followed my gut and took a leap of faith for the first time on this business. It paid off and I sold over $800 in shirts the first week.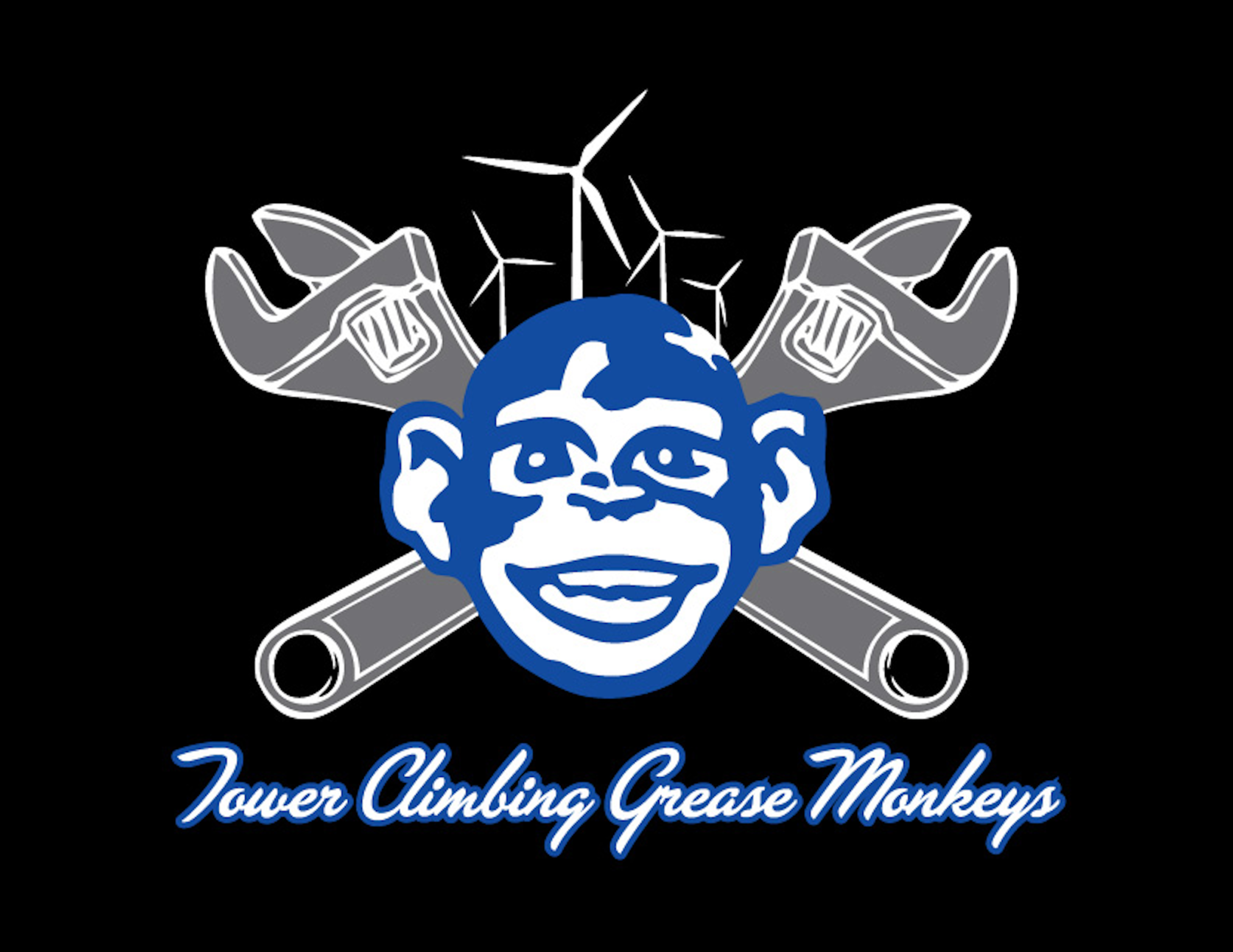 I would work all day at the Milford Wind Farm in southern Utah as a tech and then come home where I would fulfill orders I had received that day online. I did that for 4 years and nearly got burnt out on the whole thing, but I had one thing that kept me going. It was my mission to create a company that focused on one specific group, Wind Turbine Technicians. We would add value to their lives any way we could. At first it was by giving out T shirts, hats, hoodies, stickers and whatever else we could get our hands on just to say I know what you do because I have done it and I respect you for it. Then it was helping people get jobs, and helping employers find the guys they needed to keep their business going. Business was steady and our social media presents was growing. I needed to take it full time but didn't really have the guts to quit my job. By 2017 I was the Site Turbine Manager at my local wind farm and I was responsible for a fleet of GE 1.5's and a crew of 7. I thought that was going to be my dream job, but all I could think about was TCGM.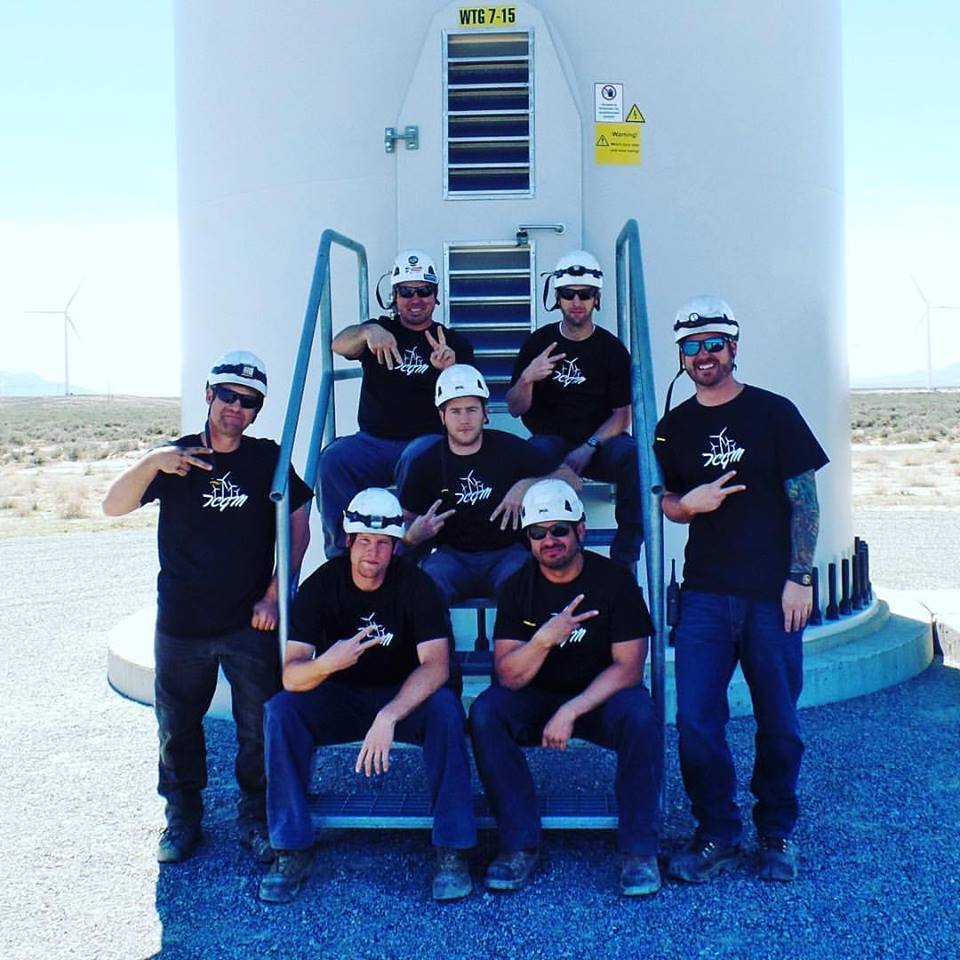 One morning on the way to work I was in the passenger seat of our commuter car when we peaked over the mountain pass to see the turbines FAA lights in the distance, it was at that moment that it hit me like a ton of bricks. Your not suppose to be here any more. I put in my notice that day, not really knowing what I was going to do to make ends meet but having faith that it would all work out. A lot of guys thought I was crazy and I freaked some of my family out for sure. Good news is that its been working out.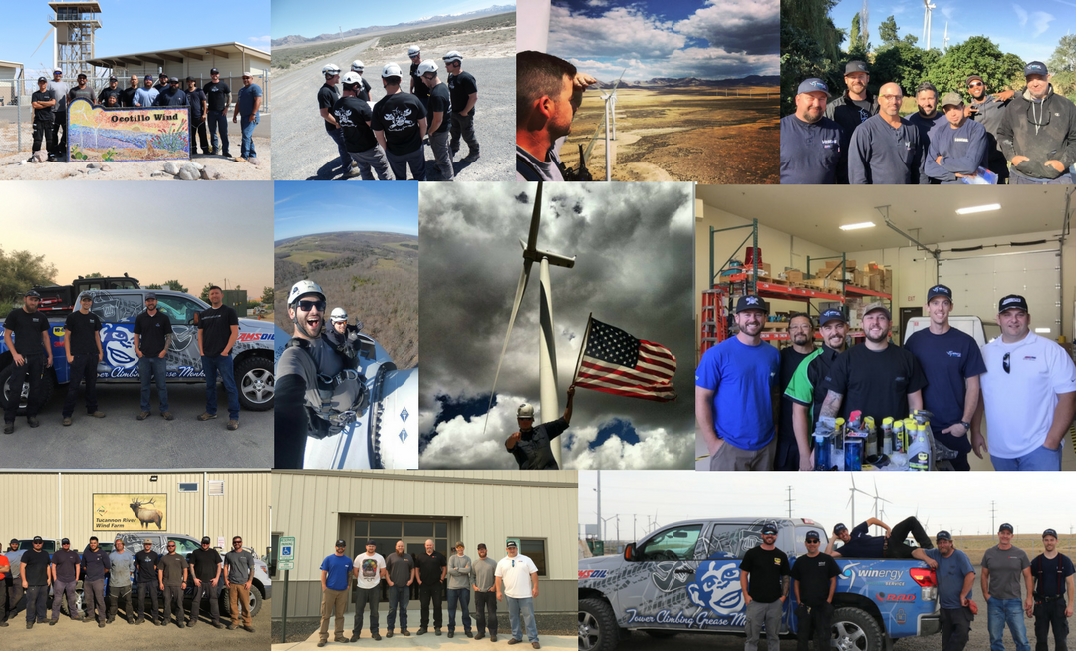 As of March 2018 I have visited 85 wind farms and met thousands of the techs who keep these modern marvels running. We have partnered with some of the biggest names in the industry to promote products and services that will add value to the technicians lives. Our mission is alive and in full effect. TCGM is here to serve those who give so much of their selves to an industry that helps us all keep the lights on with renewable energy.