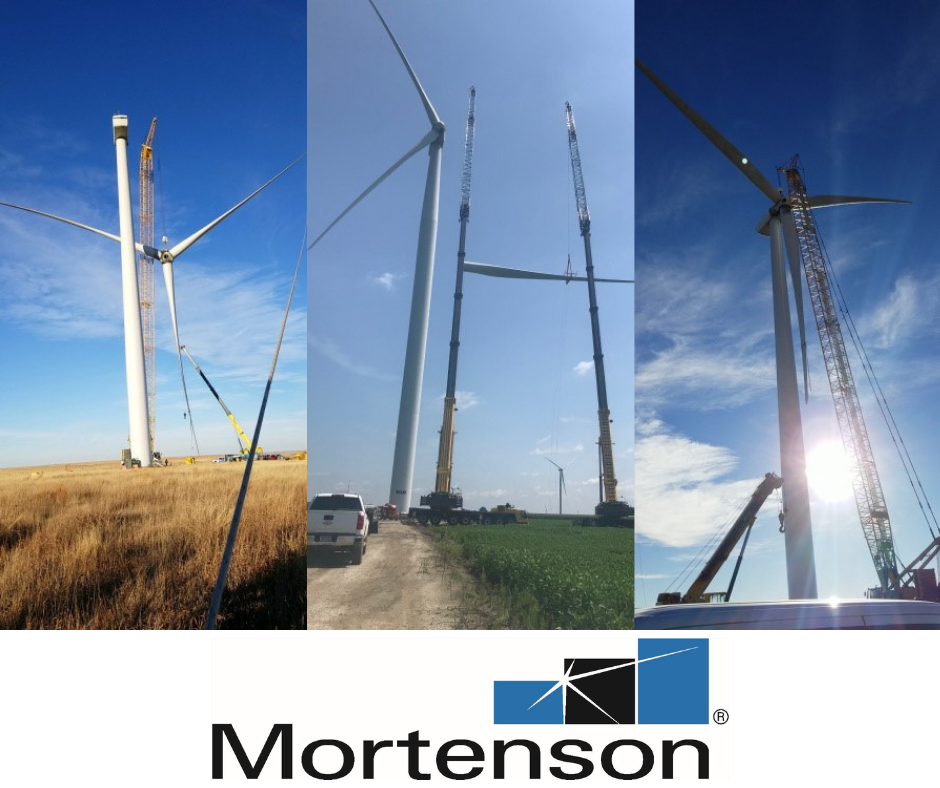 Service Technician
US-TX-Various
Are you ready to join a team that is focused on safety and quality? Do you want to want to be part of one of the top growing industries in the country?
Mortenson Energy Services (MES) has the job for you! MES has 4 target areas of expertise; Wind Power, Solar, Energy Storage, and High Voltage Transmission (HVT). Presently we are actively pursuing motivated individuals who possess a high level of integrity and exceptional work ethic.
Mortenson's success is not a matter of luck; it's a result of our ingenuity, expertise, and exceptional people coupled with our unparalleled focus on customer service. Our foundation and culture are based upon our company values of trust, safety, teamwork, responsibility, service and stewardship. We are inspired by a compelling purpose to build structures and facilities for the advancement of modern society and a mission to create an exceptional customer experience. Mortenson has built a reputation for being a leader in our industry and in the communities in which we live and work. Mortenson has been voted a "best place to work" 38 times regionally over the past decade.
Benefits include: Competitive wages, Life Insurance, Paid Holidays, Employee Assistance, Paid Time Off; Optional acquired following initial employment period; Medical, Dental, Vision, 401k, Additional Life Insurance
Open position: Field Technician
Experience:
Direct Renewable work experience preferred
Indirectly related experience will be evaluated on a case by case basis
Post-secondary education is a PLUS!
Work description:
Personnel will be required to have the following knowledge, skills, and abilities:
· Attention to detail and safety focused
· Electrical OR Mechanical aptitude
· Renewable energy experience desired, but NOT required
· Travel up to 100% of the time
· Away from home for up to 6 weeks
· Responsibility for own transportation to and from work required
· Valid Driver's License with clean driving record
· Authorized to work in the United States
· Self-motivated with high level of integrity
· Work at heights (over 250')
· Work possible rotating shifts
· Prolong standing / and working in ergonomic challenging positions
· Varied climates based upon locations
· Physically fit for climbing and lifting operations
· Teamwork and communication skills
· Proficient in English based upon supporting EHS internal and external requirements
Field roles and responsibilities:
· Act as a team member to support site work
· Travel to remote locations throughout the USA
· Support lifting operations of equipment at heights over 250'
o May be required to oversee lifting operations following skills verification of Large Components and ability to create, review, correct, and amend lifting plans
· Operate under properly performed LOTO conditions
o May be required to perform LOTO of equipment as an Authorized Person
· Conduct daily safety and task planning discussions
o May be required to conduct Pre-task planning, JHA's, and RA's
· Interact with vendors and customers in a professional manner
· Ability to recognize potential issues and provide safe solutions
o May be required to provide feedback to Safety and Quality for business improvements
Education and certifications:
· HS Diploma or GED is required
· OSHA 10 recommended
· Additional post High School education is preferred
· Electrical OR Mechanical certifications a PLUS!
"We do what it takes to provide safe high-quality work powering our society and empowering our lives with fulfilling careers." – MES Mission Statement
Link to Job Description and Application
https://craftcareers-mortenson.icims.com/jobs/4526/services-technician/job?mobile=false&width=910&height=500&bga=true&needsRedirect=false&jan1offset=-420&jun1offset=-360